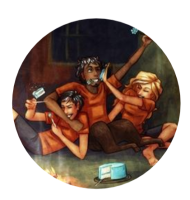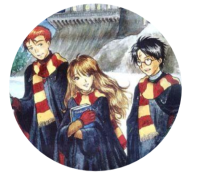 Percy, Grover, and Annabeth
I know it's still three people, but they are best friends! Then when Ginny came later, but I consider these three the very best friends and Ginny came too late, these three were already inseperable!
I know it's technically three people, but come on, look at them! I just searched Percy and Grover and almost ALL of them had Annabeth and I realized that, yeah, Percy and Annabeth are dating so it might be awkward at times for Grover, but doesn't that mean he can be godfather, er, godsaytr to their kids?